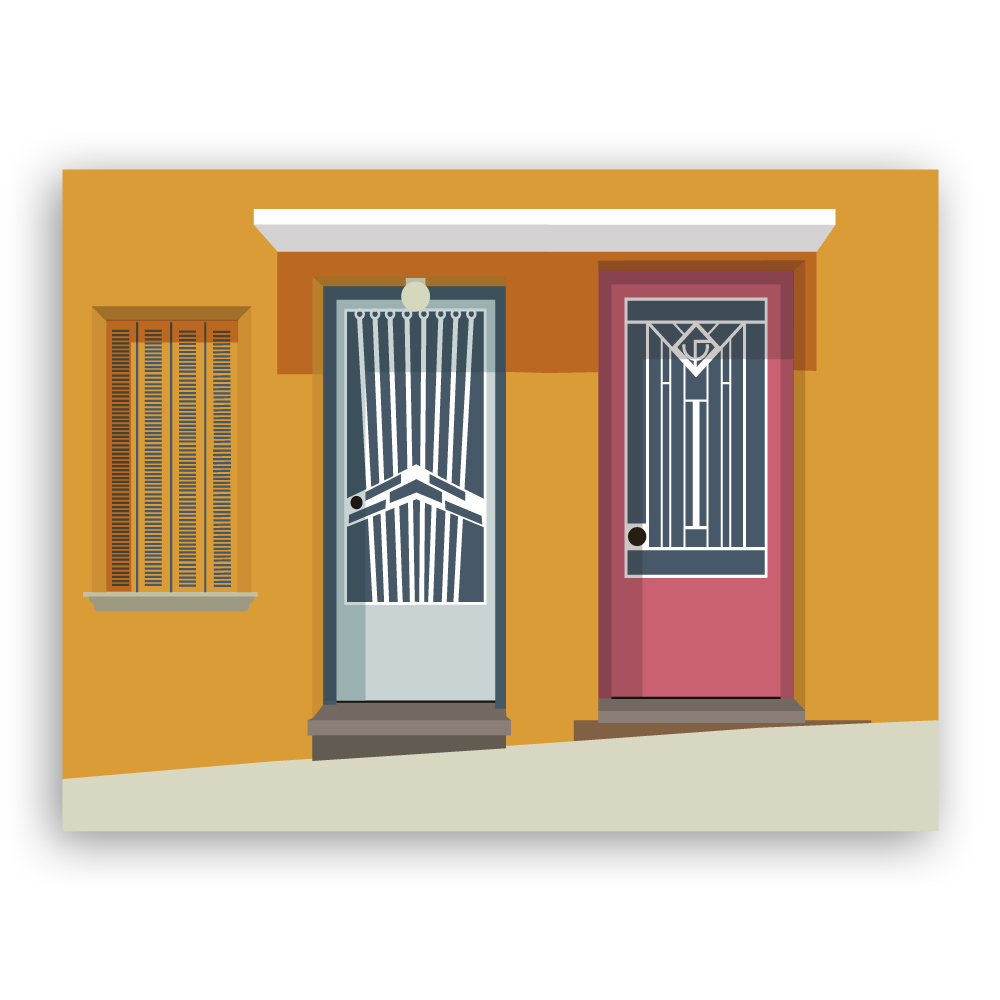 'Street'
Inspired by the colours of the greek Mediterranean, Leigh Bagley has produced a series of Architectural studies and complimentary abstract patterns that echo the vibrancy and beauty of his favourite islands. Leigh has captured the warmth and intense colours of Greece and dynamically rendered each Print in beautifully considered hues to suit all tastes and contemporary interior spaces.
Digitally printed using high quality acrylic inks onto archival 330gsm Somerset Velvet paper.
Paper size - 32.7 × 45 cm / Actual image size 29.7 × 42 cm
From a limited edition of 100 signed and numbered by Leigh.
Each print comes unframed but is mounted with a backboard.
Before dispatch the mounted print is sealed within a cellophane pocket. For dispatch the sealed print is sandwiched between A2 grey board before being placed flat into a C2 rigid cardboard envelope.
Please note, we've tried to represent the colours of our prints as accurately as possible on screen. The actual printed version will be slightly different.